citizenM opened its first hotel at Amsterdam's Schiphol Airport in 2008, with an idea to disrupt the traditional hotel industry by creating an affordable luxury brand for the wider market. Vertically integrated owner, developer, operator, citizenM has been expanding its global portfolio across gateway cities in Europe, North America and Asia, currently comprising 30 operational hotels with a further 13 under construction, . Kingly Partners have been retained site finders for citizenM in London since 2008 and have acquired over 1000 beds, with an active requirement for more. But how did this all start? Here is the story behind Kingly Partners ongoing relationship with citizenM Hotels in London.
In late 2007, Kingly Partners was instructed on the sale of 15 Great Suffolk Street, SE1; a cleared site with planning for 26,000 sq ft offices. Kingly launched the sale in August 2008, with the Global Financial Crisis (GFC) gaining momentum. We received limited interest from speculative office developers due to, but not limited to, the slowing economy, lack of speculative property finance/tenant demand and uncertainty on values. Our marketing highlighted strong demand from hotel developers, perhaps sensing a window of opportunity for a potential change of use to the hotel with the local planning authority, mindful of the lack of speculative office demand.
citizenM had only just entered the London market, with the recent opening of their first hotel at Schiphol Airport. Despite their strong interest unfortunately citizenM was unsuccessful in acquiring 15 Great Suffolk Street. However, we got on with them well and followed up with some advice as to how we believed they could be more competitive next time. It was clear that Southbank was a key target so we shared our knowledge via a walking tour, using our ownership map, highlighting our forensic knowledge of the location on a building-by-building, street-by-street basis.
Despite no previous hotel land buying experience, citizenM retained Kingly Partners in 2008 as site finders. The remit was to acquire 1,000 beds in London, investing directly in real estate with citizenM being an investor, developer and operator, with institutional backing from APG (the Dutch civil servants' pension fund) joining family office KRC Capital as Shareholders in citizenM. Kingly Partners' approach was to principally look at change of use office to hotel opportunities, mindful of our knowledge of this sector and experience in key sub-markets of interest.
In the turbulent economic years following the GFC, the Kingly Partners approach to target obsolete office buildings and unviable office planning consents proved to be successful.
Initially, we focussed on marketing the brand and produced a flyer to circulate to key contacts in the London market highlighting the quality of the product, requirement, covenant and recent awards (winner of European Hotel Design of the Year 2008 amongst others) We found that being retained by citizenM with a clear message facilitated open discussions from the outset with a number of landowners and investors in the London market.
Through off-market discussions with Workspace, a long-standing client of Kingly Partners, we were presented with the opportunity of acquiring Surrey House, 20 Lavington Street in early 2009. The subject comprised a tired, economically obsolete, office building. Initially, the planners resisted a change of use from office to hotel, citing protection of employment uses. However, the open plan 'Living Room' design of the ground floor, active ground floor frontage, state of the art meeting rooms on the first floor combined with the overall quality of the design the application won the support of the Councillors at Planning Committee, receiving consent for a 191 room hotel. The hotel opened in Summer 2012 (just in time for the Olympics) named citizenM Bankside, citizenM's first London hotel.
What the press said following citizenM Bankside opening:
"stylish, high-tech and cheap: is citizenM the future of hospitality?" – Financial Times
"check-in for an overnight revolution at citizenM" – The Independent
"modern and lively: A space that feels more like arty friend's apartment than a hotel" – The Daily Telegraph
"citizenM has set a new standard for techno forward budget luxury" – Wallpaper
"the seven meeting rooms are possibly the coolest in London" – Conde Nast Traveller
"A London hotel that's light on formality" – New York Times
"citizenM is like a form of religion" – The Evening Standard
"There's a lot of attitude and art yet it's wonderfully relaxed" – Daily Mail
"The new citizenM in London sees itself as a manifesto for the future of hospitality" – Business Day
"Frustrated with London hotels? citizenM has the answer" – Hotel Chatter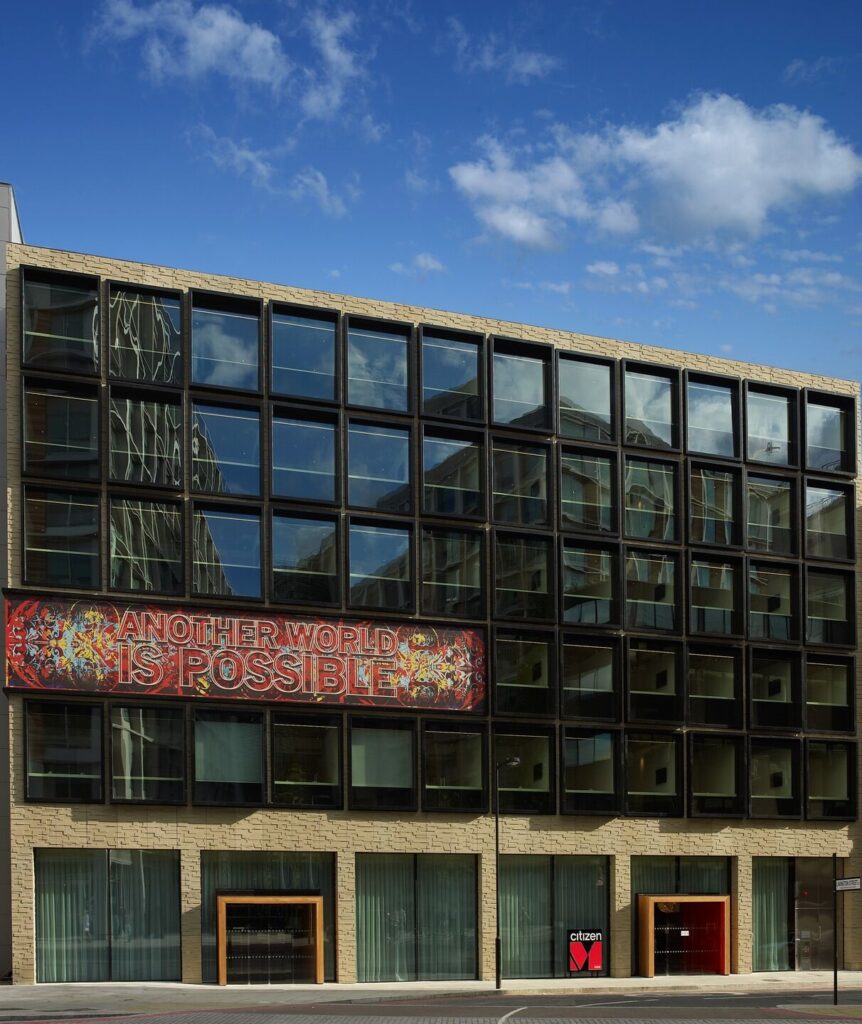 Discussions for the second London hotel began shortly after citizenM Bankside was secured, via off-market discussions highlighting the opportunity to acquire Tower House, 40 Trinity Square. The site had existing planning consent for an office scheme of 100k sq ft +. However the speculative office development market remained extremely weak due to the ongoing GFC, and construction was complicated requiring the development of a cantilever over Tower Hill Station. However, citizenM's modular construction method provided an efficient (lightweight) solution to the construction issues. Despite the turbulent economic conditions, terms were agreed upon to buy the freehold. In spite of significant planning hurdles, permission was granted on appeal for 370 rooms, and the hotel opened in summer 2016, named citizenM Tower of London, cM's second London hotel.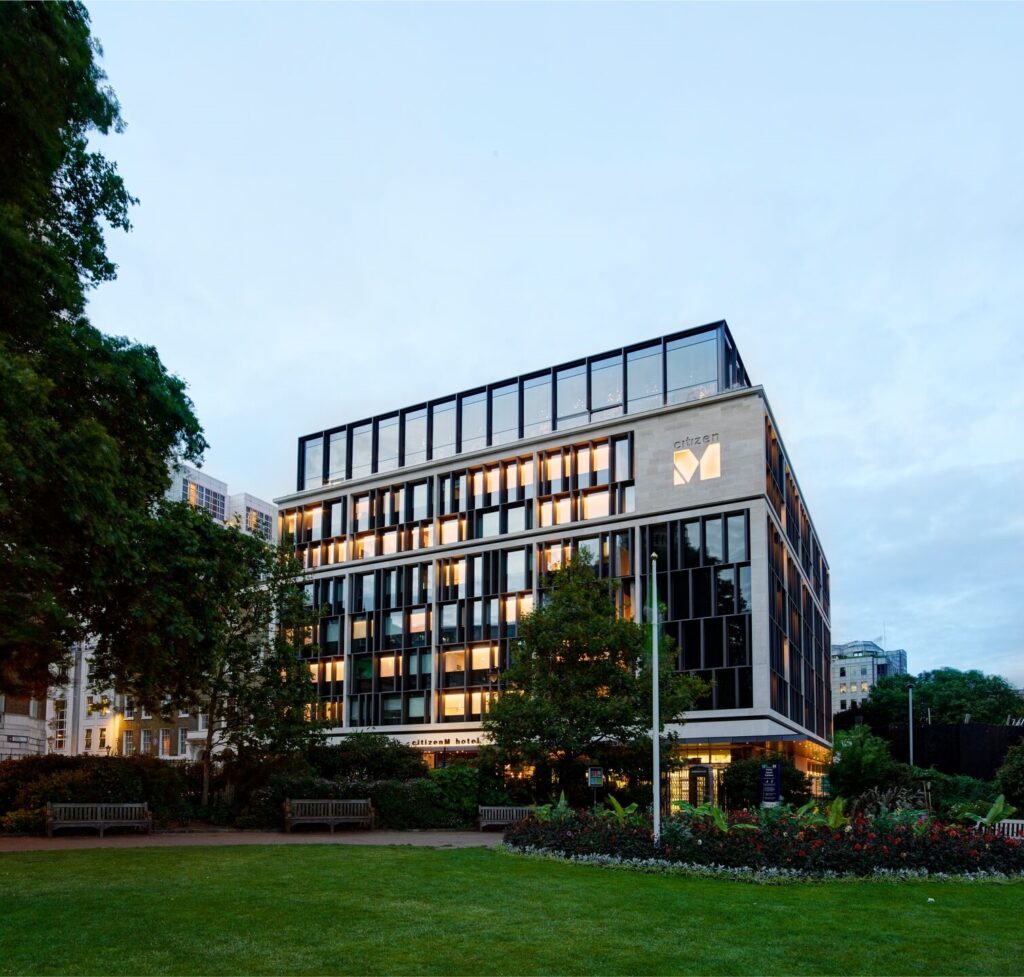 Building on the momentum from securing citizenM Bankside and Tower Hill, Kingly Partners were presented with a hotel development opportunity on Hollywell Lane in Shoreditch. A variety of deal structures were presented on a rental basis. This presented a challenge as citizenM looks to invest directly in property, so leases are not necessarily a natural fit. However, citizenM has always demonstrated flexibility in deal structures and the principal of a ground lease was negotiated and agreed, on a subject-to-planning basis. Planning was granted for 216 bedrooms and citizenM London Shoreditch opened in summer 2016, citizenM's third London hotel.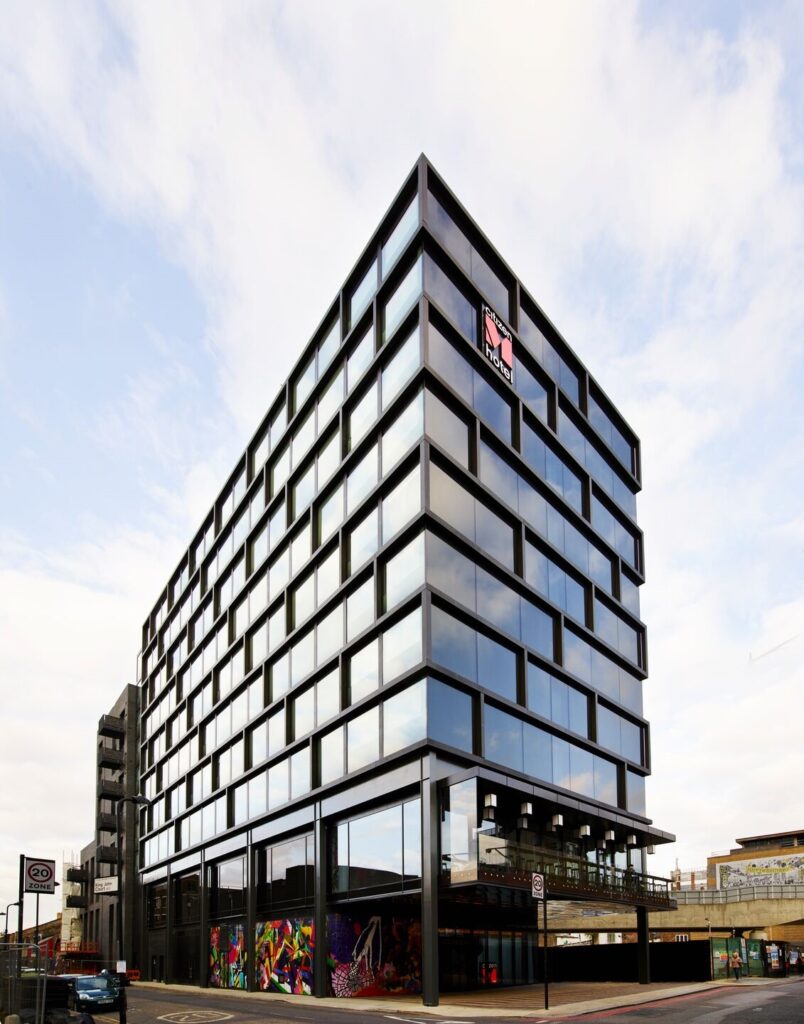 With the benefit of hindsight, the immediate years following the GFC proved to be one of the best land-buying markets in recent memory, and Kingly Partners were delighted to have secured c.75% of their 1000-bed target for citizenM in this time. It would be fair to say as we approached 2015-2016 the land-buying market became much more competitive and expensive, making good deals hard to find. The office developers were back. Kingly Partners core ethos is finding value, regardless of how long it takes. As such it was not until 2018 that discussions for the fourth London hotel began, again via off-market discussions, regarding Denison House, 292 Vauxhall Bridge Road. Owner occupied by The Press Association the building had an existing consent for conversion to residential. Kingly Partners agreed terms to buy the building unconditionally, with a 12-month delayed completion. Within this time planning was granted for a 226-room hotel and citizenM London Victoria opened in the summer of 2022, citizenM's fourth London hotel.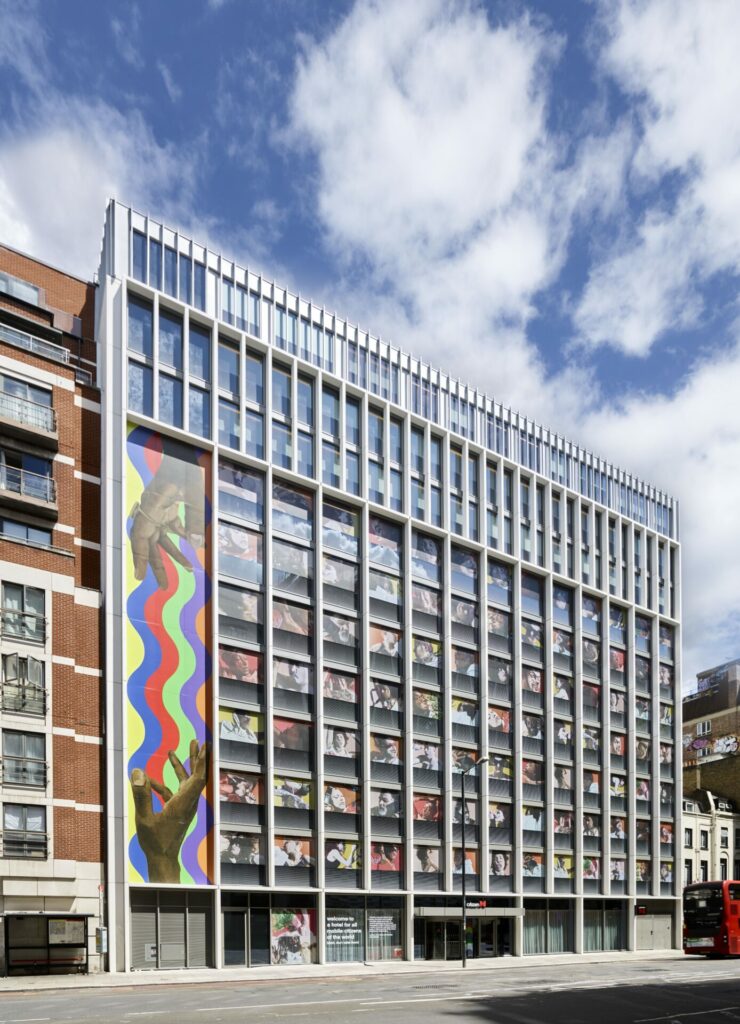 In June 2019 Singapore's sovereign wealth fund GIC joined the Dutch largest pension investor APG and the family office KRC Capital as shareholders in citizenM. GIC acquired a 25% stake, valuing citizenM at €2 billion. All shareholders jointly committed €750 million equity for the further rollout of citizenM hotels.
From 2009-2019 Kingly Partners exceeded their 1000 bed target set by citizenM, this has now been extended, with London being a key target. For more information on citizenM's current requirement please contact Sam Stevens.